Lukas Block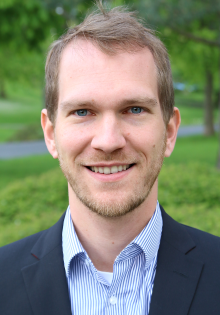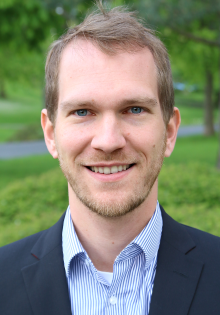 | | |
| --- | --- |
| 01.11.2015 | Paderborn University - Research Assistent |
| 01.10.2012 - 30.09.2015 | Paderborn University - Master of Science in International Economics and Management |
| 01.10.2009 - 30.09.2012 | Paderborn University - Bachelor of Arts in International Business Studies |
Aufsatz - Die Europäische Währungsunion: Thesen zu ihrer Weiterentwicklung

Aufsatz - Draghis Welt
Dr. Papatya Duman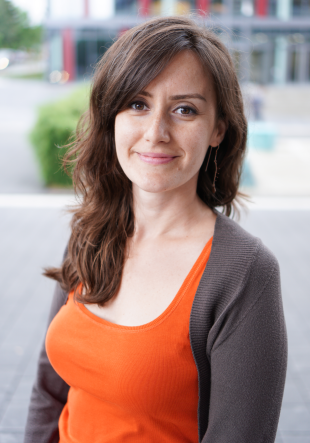 Center of International Economics
PostDoc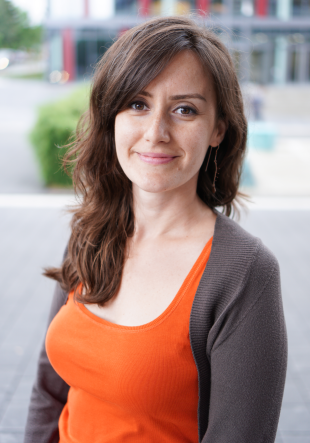 14.05.2018

PostDoc - SFB 901 "On-The-Fly-Computing"

Paderborn University

01.09.2009 - 10.01.2018

PhD in Economics

Istanbul Bilgi University - Joint Programme of Master and PhD Studies
Supervisor: Prof. Dr. Walter Trockel
Thesis Title:  Three Essays on the Fundamentals of Game Theory

09/2005 - 06/2009

BA Mathematics

Istanbul Bilgi University 
1. Publications

2016: On Non-Cooperative Foundation and Implementation of the Nash Solution in Subgame Perfect Equilibrium via Rubinstein's Game (with W. Trockel) in: Journal of Mechanism and Institution Design 1(1) pp. 83-107

2. Working Papers

Does Informational Equivalence Preserve Strategic Behavior? - An Experimental Study on Trockel's Game
c-Duality and Anti-c-Duality (with F. Aslan)

3. Presentations

2018: 14th European Meeting on Game Theory (SING14), Bayreuth
​2017: The 12th BIGSEM Doctoral Workshop, Bielefeld
2017: III. Behavioral and Experimental Workshop, Ankara
2017: II. Genc Bilim Insanlari Sempozyumu, Istanbul
2016: GAMES 2016, the 5th World Congress of the Game Theory Society, Maastricht
2016: 5th Bilkent-Economics Annual Summer Workshop, Ankara
2016: The 13th Meeting of the Society for Social Choice and Welfare, Lund
2015: The 2015 Conference on Economic Design, Istanbul
2015: 8th RGS Doctoral Conference, Essen
Simon Hoof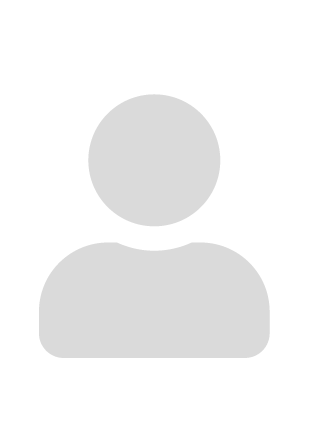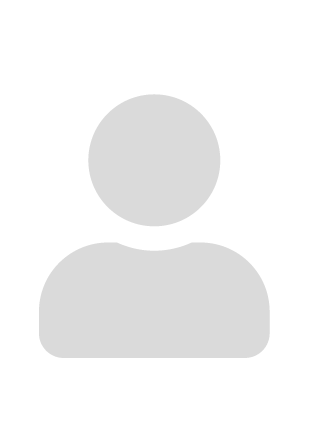 10/2016 - today

PhD Studies in Economics

Bielefeld Graduate School of Economics and Management, Bielefeld University

01/2016 - today

PhD Economics

Paderborn University

10/2013 - 09/2015

MSc Economics

University of Münster

10/2009 - 04/2013

BA Socioeconomics

University of Hamburg and University of Latvia (Erasmus)
1. Publications

Journal Articles
2020, "On a class of linear-state differential games with agreeable bargaining solutions", Journal of Mechanism and Institution Design, accepted
2020, "Note on 'Oligopoly with Hyperbolic Demand: A Differential Game Approach'", Journal of Optimization Theory and Applications, 186, pp. 725 - 729
2019, "Linear-state differential games in partition function form", International Game Theory Review 21(4)
2019, "Cooperative dynamic advertising via state-dependent payoff weights", Journal of Dynamics and Games 6(3), pp. 195 - 209

Chapters in Books
2020, "Equilibrium coalition structures of differential games in partition function form", In: Ramsey, D. and Renault, J. (eds) Annals of the International Society of Dynamic Games, accepted
2018, "Dynamic Voluntary Provision of Public Goods: The Recursive Nash Bargaining Solution". In: Petrosyan, L. A., Mazalov, V. V. and Zenkevich, N. (eds) Frontiers of Dynamic Games, 2018, pp. 13 – 23
2016, "Economic Aspects of Service Composition: Price Negotiations and Quality Investments" (with S. Brangewitz). In: Aiello M., Johnsen E., Dustdar S., Georgievski I. (eds) Service-Oriented and Cloud Computing. ESOCC 2016, pp. 201 – 215

Misc
2014, "Numerical Approximation of an Optimum Growth Program", The Bonn Journal of Economics 3(1), pp. 85 – 99
2013, "Intermodaltransport in der Kammerunion Elbe/Oder (KEO)"' (with J. Wedemeier), HWWI Update 07

2. Working Papers

"A pure bargaining game of cooperative dynamic cake eating", submitted

3. Presentations

2019, 9th Murat Sertel Workshop, Istanbul
2019, 19th Annual SAET Conference, Ischia
2019, 11th Bi-Annual Conference on Economic Design, Budapest
2019, 24th Coalition Theory Network Workshop, Aix-en-Provence
2018,  SING 14, Bayreuth
2018, 18th International Symposium on Dynamic Games and Applications, Grenoble
2017, 11th International ISDG Workshop, Warsaw
2017,  SING 13, Paris
2017, Tenth Bi-Annual Conference on Economic Design, York
2016, 5th European Conference on Service – Oriented and Cloud Computing, Vienna
2016, OR 2016 International Conference on Operations Research, Hamburg
2016, 17th International Symposium on Dynamic Games and Applications, Urbino
2016, 7th Workshop on Dynamic Games in Management Science, Paris

 
Sarah Kühn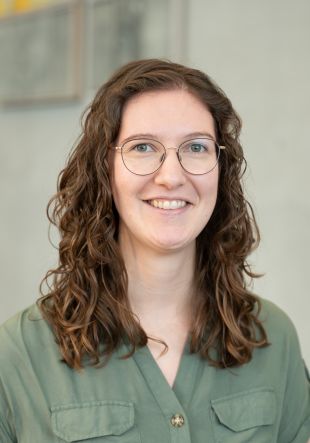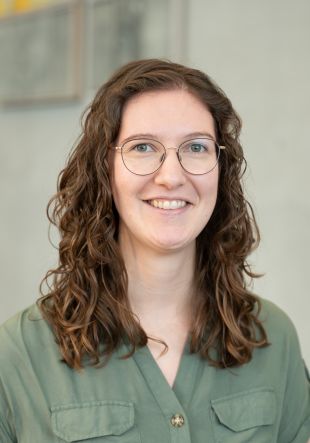 01.04.2020 - today

PhD candidate and research assistant at the Chair of Microeconomics

01.10.2017 - 29.11.2019

M.Sc. International Economics and Management, Paderborn University

Master Thesis: "Compatibilities in Matching Mechanisms"

01.10.2013 - 30.09.2017

B.Sc. International Business Studies, Paderborn University

Bachelor Thesis: "Outsourcing und Qualität im Supply Chain: Eine Gleichgewichtsanalyse"
Thomas Streck, M.Sc.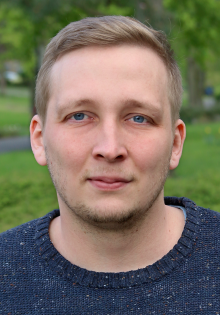 Economics, especially Microeconomics
Research Assistant - CRC901 "On-The-Fly Computing"
Office hours:
Wednesday 2:00-3:00 pm (please, mail me in advance)
Visitor:
Warburger Str. 100
33098 Paderborn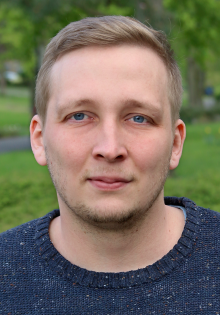 11/2017 - today

PhD candidate and research assistant at the Chair of Microeconomics

Working fields: Cooperative Game Theory (Bargaining), Matching Theory

04/2015 - 10/2017

M.Sc. International Economics and Management, Paderborn University

Master Thesis: "How to adequately relocate asylum applicants within the European Union - An attempt to apply matching theory in the current migration crisis"

10/2011 - 03/2015

B.Sc. International Business Studies, Paderborn University

Bachelor Thesis: "Praktikabilität des Adjusted Winner Verfahrens bei variablem Status Quo-Punkt und exogenen Einflüssen"
Dr. Nadja Stroh-Maraun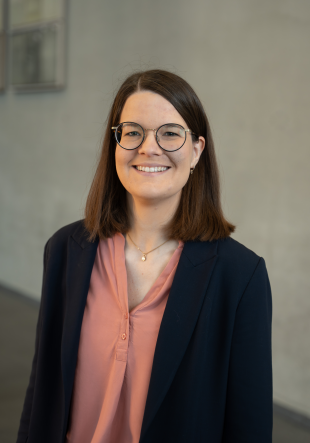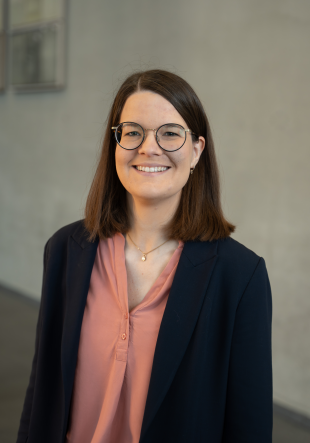 03.06.2020 - today

PostDoc - SFB 901 "On-The-Fly-Computing"

10/2013 - 04/2020

PhD in Business Administration and Economics

Thesis: "Mechanisms, Preferences, and Heterogeneity in Matching Markets"

10/2011 - 09/2013

M.Sc. International Economics, Paderborn University

Master Thesis: "Dynamic One-to-One Matching – Theory and a Job Market Application"

10/2008 - 09/2011

B.Sc. Business Administration and Economics, Paderborn University

Bachelor Thesis: "Prozedurale Ansätze zur Lösung mehrdimensionaler Verhandlungsprobleme"