Research
Our research focus lies in the fields of computational business informatics and computational operations research. We develop and implement quantitative methods and systems for solving hard optimization problems and supporting management decision making. A special focus is on computational research ondecision problems using high performance computing. Further details can be found on our project and our publications pages.
Computational humanitarian logistics: The area of humanitarian logistics is dedicated to the process of planning, implementing and controlling the flow and storage of goods and materials, as well as related information, for the purpose of meeting the end beneficiary's requirements. Our research focuses on supporting rescue organizations by developing and implementing logistics models and methodologies, and integrating these into disaster management systems.

Computational (and parallel) optimization: The advent of powerful computing clusters, including high-performance compting (HPC) cluster, has opened avenues to solve hard optimization problems more efficiently (required computation time) and effectively (achieved objective value). Our research pays attention to algorithmic and computational parallelism in solving optimization problems that occur in the field of management science.
Computational decision support services: Complex decision problems that occur in business environments and that require substantial computational resources to be solved in the presence of practical time constraints can benefit from access to externally available computational decision support services, for example, offered as Software-as-a-Service in a cloud. Our research aims at identifying application scenarios and developing scenario-specific services which can be implemented by service providers and requested by their customers.
Teaching
We offer lectures, exercises, seminars, casestudies, lab projects, and theses on decision support, operations research, and computational optimization. In the Bachelor program we are responsible for the core course "Dispositions- und Entscheidungsunterstützungssysteme". For details of our teaching program, see our teaching page.
HEAD
Wirtschaftsinformatik, insb. Operations Research


Office hours:
Consultation by appointment only! Please contact Mrs. Carina Uhde (carina.uhde@upb.de).
SECRETARY'S OFFICE
Wirtschaftsinformatik, insb. Operations Research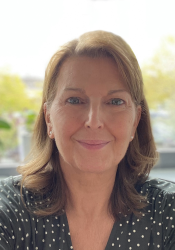 Office hours:
Officehours: 9-11h and 13-16h
If you wish to submit documents outside office hours you can do so by using my postbox No. 26 in the basement Q0 (opposite Deans Secretary Office Q0.210)